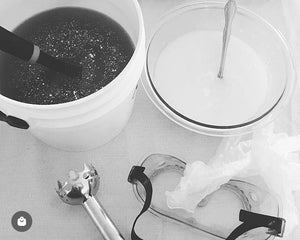 One-on-One in-depth soapmaking class, for someone who wants to learn the art of soapmaking from scratch from an experienced soap maker. 

This class is a two part series, on two separate days (typically within 3 days of each other), that will take place in our storefront location in West Milford, NJ.  We will pick a date that works for both us once you've committed to the course.  If you need to pay in installments, or want to pay via check, cash, or CashApp, please email us at RosiesNaturalMarket at Gmail 

The course will cover lye safety, oil properties and everything you need to know about soapmaking from start to finish.