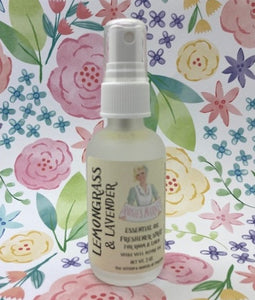 Room & Linen Spray 
This all-natural room & linen freshener is great for any room of your house, your bedroom or bathroom, even your car!
This Lemongrass-Lavender is our most popular scent - it is refreshing and uplifting yet relaxing at the same time. 
Makes a great bathroom or kitchen freshener! 
Comes in a 2 oz glass spray bottle.