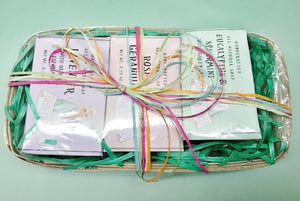 A perfect gift whether it be for Mother's Day, a "thank you" or a "thinking of you" care package.

This basket includes 3 of our handcrafted soaps. Scents are chosen at random unless specified at checkout. 
 Custom gift baskets available. Send us a message here to place a custom order.