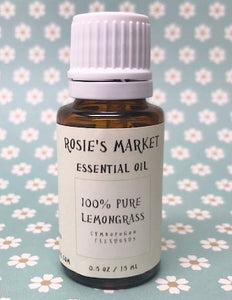 Our pure oils are all steam-distilled and of the highest quality. Diffuse or make your own cleaning, aromatherapy or body products (please check proper dilution rates). 
Lemongrass essential oil is uplifting, a natural anti-depressant and mood booster. 
Comes in 15ml /  0.5 oz amber bottle with dropper top. 

Looking for a specific oil not listed? Message us - we may carry it! 
Our Essential Oil bottles are manufactured in the USA !